Welcome To
Pit Boss Heroes

Welcome To
Pit Boss Heroes

Welcome To
Pit Boss Heroes

Welcome To
Pit Boss Heroes

Welcome To
Pit Boss Heroes

Welcome To
Pit Boss Heroes

Welcome To
Pit Boss Heroes

25% Off Hero Discount*
About Pit Boss Heroes
To all first responders and servicemembers, past or present, we want to say THANK YOU! To show our appreciation for your sacrifice we want to help you gain access to a Bigger, Hotter, Heavier® grilling experience. Joining Pit Boss Nation has never been easier with our 25% HERO discount for all first responders and servicemen and women. You put your lives on the line every day to allow us to live freely, now we want to repay the favor.
Instructions and Eligibility
To enjoy 25% off regular priced items on the Pit Boss website, ID.me verification is available for military members and first responders at checkout. The discount will be reflected once verification is complete.
*Offer only available for verified ID.me first responders, veterans and military members for items purchased through pitboss-grills.ca. Offer does not apply to already discounted or retailer-exclusive items.
For more information on the ID.me program or the verification process, please visit their help center https://help.id.me/hc/en-us .
Who is Eligible?
Any past or current police officers, firefighters, military members, or military veterans in the United States or Canada.
Pit Boss Heroes is Expanding its program to Pit Boss Dealers in the Maritimes!
Thanks to the wonderful reception of our Pit Boss Heroes Online Discount Program, we are trialing this promotion in partnership with our dealers in the Canadian Maritimes! Pit Boss Heroes honours our first responders and military personnel with a 25% discount on Pit Boss Products*. Our Pit Boss dealers loved the program and wanted to be able to offer the discount in-store. The dealers' edition offers the same great discount as online, but pick-ups are local, so there are no shipping charges! This is how Pit Boss and Pit Boss dealers wish to honour those who put their lives on the line daily for our safety and protection. Thank you to our Heroes! We are proud to honour you.
Please refer to our dealer locator to see if the Pit Boss Heroes discount is available in your area!
* Subject to rules and stipulations: the dealers discount will apply only to invoices which include a Pit Boss appliance.
Visit our Pit Boss Heroes FAQ page to learn more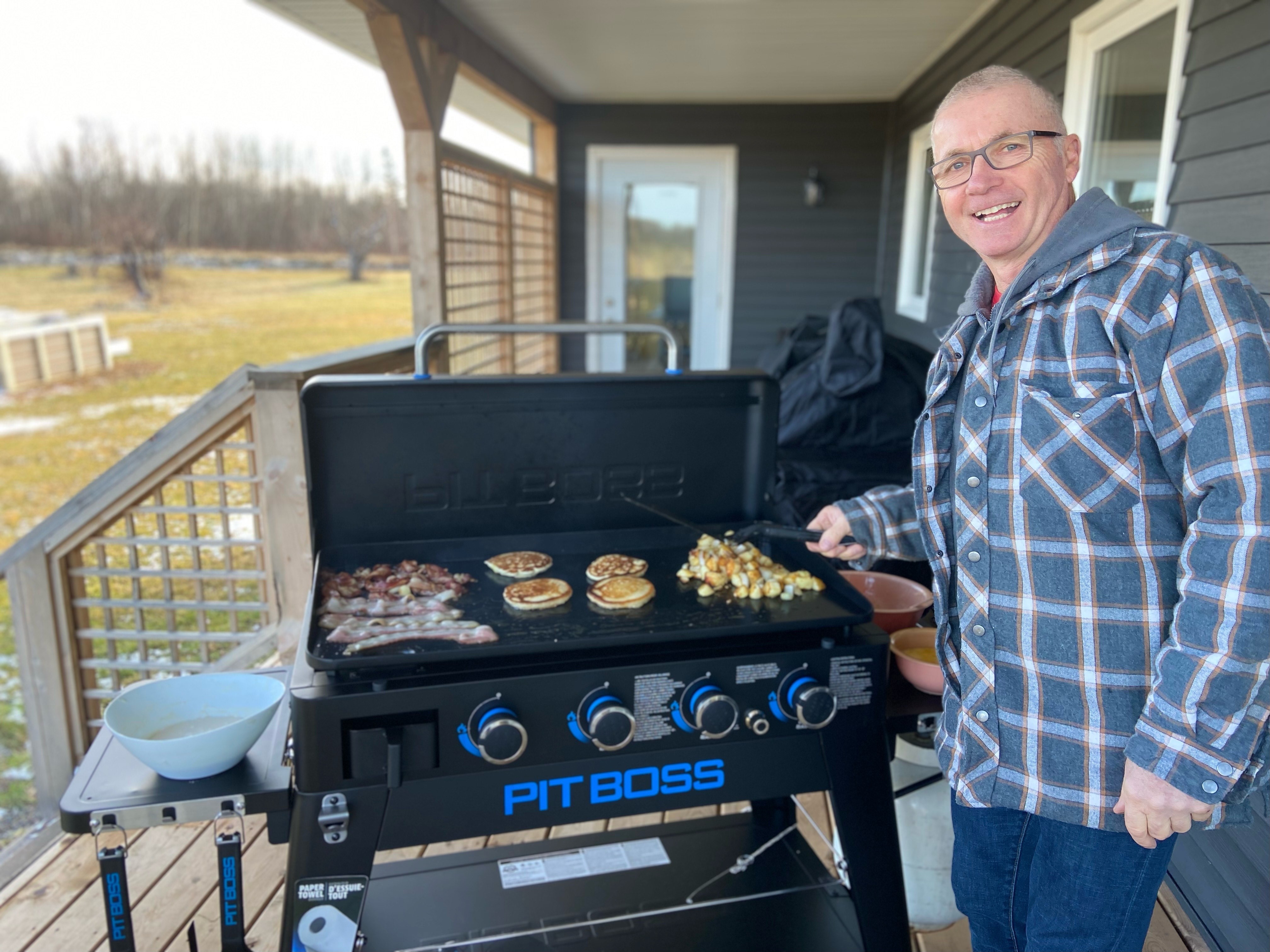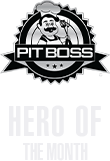 Gary Phillips
Join us in recognizing our Pit Boss Hero of the Month, Gary Phillips! Read More
Nominate A Hero
Nominate yourself or someone else to become our Pit Boss Hero of the month!
*Download and fill out the nomination questionnaire by clicking the link below. Once completed, email the form to pitbossheroes@dansons.com. Please also attach a high-resolution photo of your Hero nominee either in uniform, working in the community, or a photo from the shoulders up with a white background.

*By nominating yourself or others, you agree to allow Pit Boss to use the nominee's likeness – including their name and photograph – in marketing and promotional materials. This includes, but is not limited to, social media posts, web content, and advertising."